STEVI® Vario
Complete solution, endless possibilities
The STEVI Vario is a variable, compact control valve for universal applications. It is based on a modular system, which means that the configuration is adaptable to the task at hand.
Nominal diameter
DN 15-100 / NPS ½" - 4"
Nominal pressure:
PN 16-40, ANSI 150
Body materials
EN-JL1040, EN-JS1049, 1.0619+N, 1.4408, SA216WCB, SA351CF8M
Temperature
Series 448: -10 to max 220°C (depending on the stem seal)
Series 449: -10 to 400°C (optionally -60°C)
Kvs values
0,1 - 160m3/h
Plug design
Parabolic plug, perforated plug (optional)
Characteristic:
Equal-percentage or linear
Rangeability
50:1 (e.g. for a parabolic plug with an equal-percentage characteristic)
Leakage class
IV, optionally IV-S1 or VI
Stem seals
PTFE V-ring units, EPDM, stainless steel bellows
Actuators
Electric or pneumatic
Flow media
Cold water, hot water, saturated steam, superheated steam, gases, coolants, brine, refrigerants, heat transfer oils ...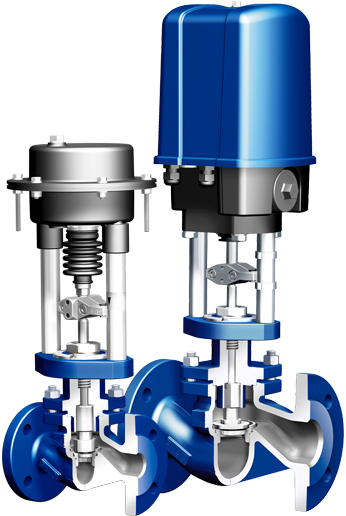 *Compared to STEVI® Smart and STEVI® Pro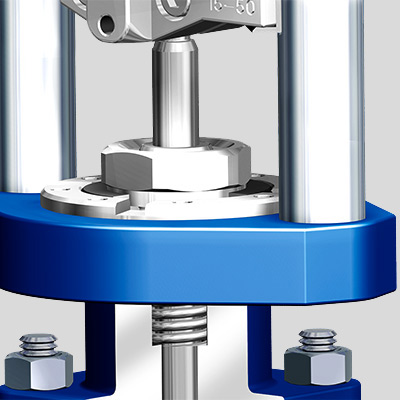 Rotatable upper part for optimum handling. The mounted actuator can be turned 360° and individually aligned according to the installation conditions.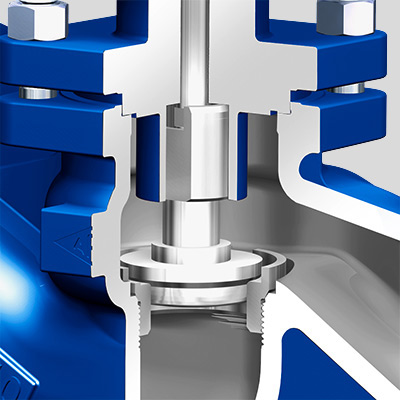 Rugged and durable owing to the vibration-free, shaft guided plug.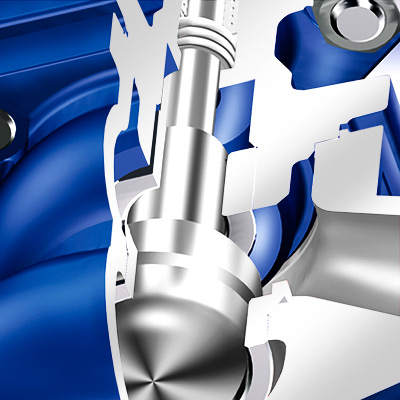 Optional: Armoured sealing edge at the plug and seat extends the service life, e.g. with contaminated media.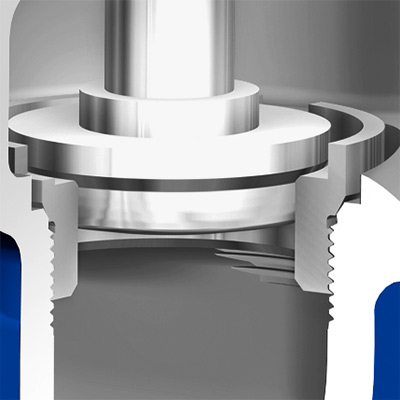 Screwed seat ring provides added flexibility. Up to 5 different Kvs values.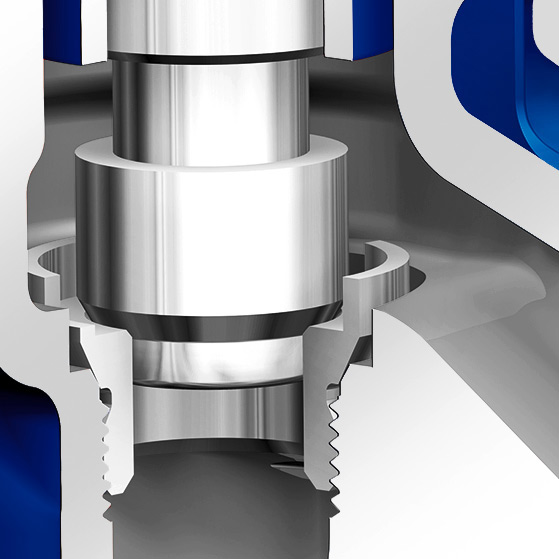 Parabolic plug – high control performance combined with excellent resistance to dirt.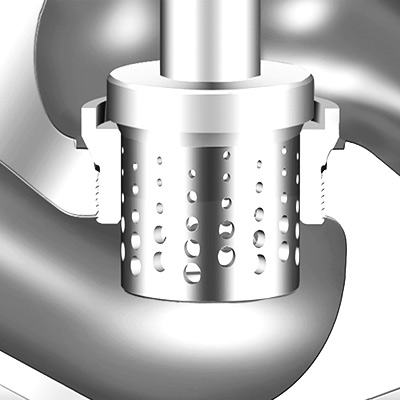 Quieter operation owing to the perforated plug; the additional guide in the seat enables increased stability.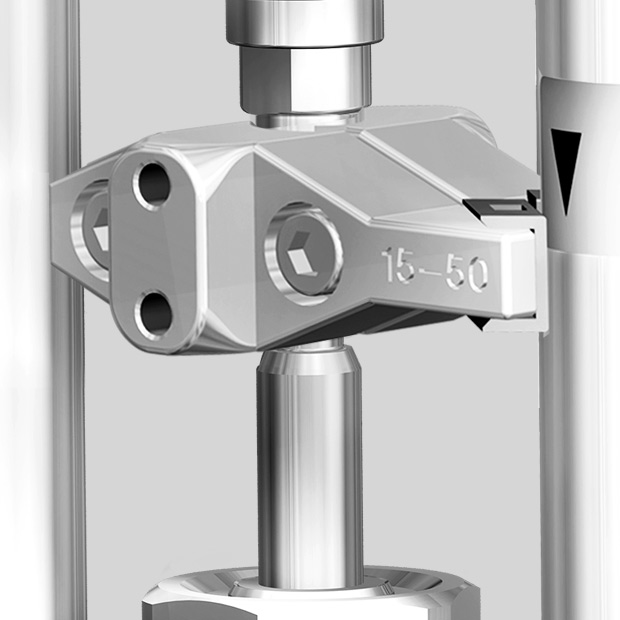 User-friendly, easy-to-maintain coupling between the final control element and the actuator. The actuator can be mounted and removed quickly and aligned according to the installation conditions.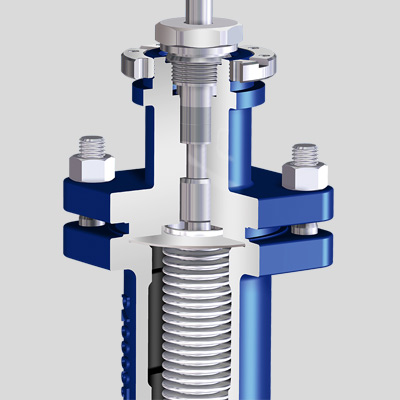 Various stem seal systems allow maintenance-free operation. For example, the stainless steel bellows with a graphite packing as the secondary seal is ideal for heat transfer systems using organic heat transfer media as per DIN 4754-1.
Benefits
Safe – Proven, maintenance-free stem seals, extended service life owing to the optimised valve lift
Economical – Compact dimensions and high control performance
Reliable – Feature options and accessories for a wide range of applications
Durable – Optional coatings for the final control element if used in critical environments
Independent – Electric and pneumatic actuators developed / manufactured in-house for maximum flexibility and autonomy
User-friendly – Combination of a final control element and actuator with documentation of relevant data, e.g. closing pressure
Modern – Digital actuators and positioners ensure easy start-up owing to quick initialisation
Efficient – Economical BLDC motors and digital electropneumatic positioners save energy owing to the low power or air consumption
Simple – NAMUR mounting for electropneumatic positioners – internationally recognised
Accepted – Digital positioners made by SIEMENS: either compact and straightforward with PS100 or variable and versatile with PS2 
Versatile – Other electropneumatic positioners from several different manufacturers available on request
Globally available – ARI is directly represented, or has partners, in many countries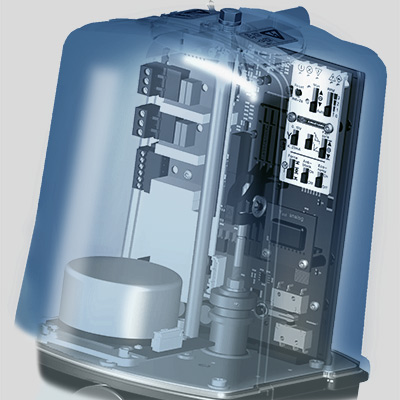 ARI-PREMIO -Plus 2G Smart actuator

3-point and 4-20mA / 0-10V control (integrated positioner)
Easy operation and start-up
Speed control
Economy function
Diagnostic functions
Compatible with the myPREMIO app
ARI myPREMIO – the new ARI app for controlling and evaluating the PREMIO-Plus actuator. In addition to the Bluetooth interface, the communications package which is required in order to use the app also includes the status LEDs and analogue feedback
Actuator control
Start-up
Diagnostics
Settings
Data exchange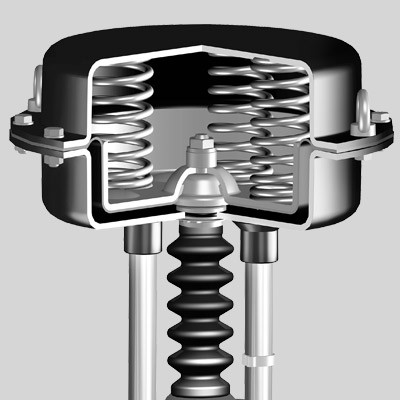 ARI-DP – Single-acting pneumatic actuator

Robust design
Various sizes; as much actuating force as necessary, as little air consumption as necessary
Long service life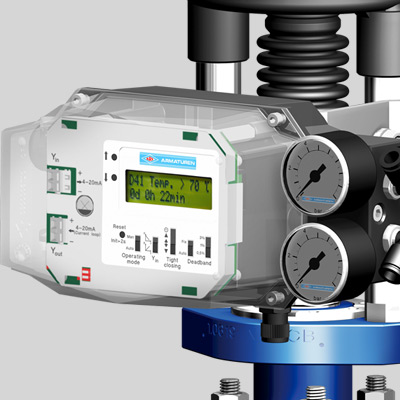 Optional: Digital positioners
e.g. Siemens Sipart PS100
Benefits:

Rapid (one-touch) start-up
Easy setting
Rugged body
Compact dimensions
Low air consumption
Profit from the diversity of the STEVI® range
Download and contact
Download more information on our extensive STEVI range here or contact us without obligation.